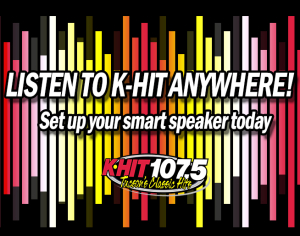 Take K-HIT 107.5 everywhere you go.
We are now playing on all your smart speakers – Alexa, Google, etc
Simply say to your smart speaker – Play "K HIT ONE OH SEVEN FIVE"
You can carry us around in your pocket! Download our app and you can listen to K-HIT on the go!
…and you're set to listen to K-HIT 107-5