Join Gary Mullen & The Works as they re-create "the look, sound and showmanship of one of the greatest rock bands of all time."
If you loved the Award Winning, Oscar Nominated Film Bohemian Rhapsody, you won't want to miss this incredible re-creation of Freddie Mercury and Queen in Concert – a spectacular performance by Gary Mullen & The Works in a two-hour Concert!
Venue: Fox Tucson Theatre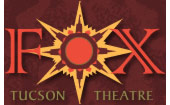 The Fox Tucson Theatre Foundation was incorporated in July of 1999 and was formed for the express purpose of returning the theatre to the community. The Foundation is an Arizona 501(c)(3) non-profit organization formed out of the citizen's group known as the Fox Theatre Revival Committee, which began looking at ways to save the theatre in 1997. This group was composed of people who wanted to see the theatre restored, and re-opened. The stated mission of the Foundation is the purchase, restoration, renovation, and operation of the historic Fox Tucson Theatre, located at 17 West Congress, in downtown Tucson, Arizona. The Foundation is guided by a professional staff and is overseen by a volunteer Board of Directors. For further information on the theatre, contact the Foundation office at 520-624-1515.
The Box Office is open:
Monday – Friday 11am–6pm
Saturday: 11am–2pm
Show Days: 11am–1 hour after show start time
Sunday: Closed
17 West Congress Street
Tucson, AZ 85701
Phone: (520) 624-1515