Each week Tim Tyler welcomes an animal from the Humane Society of Southern Arizona talk about the dog and what the Humane Society has going on. We here at KHIT-107.5 like to call this our Wagger of the Week.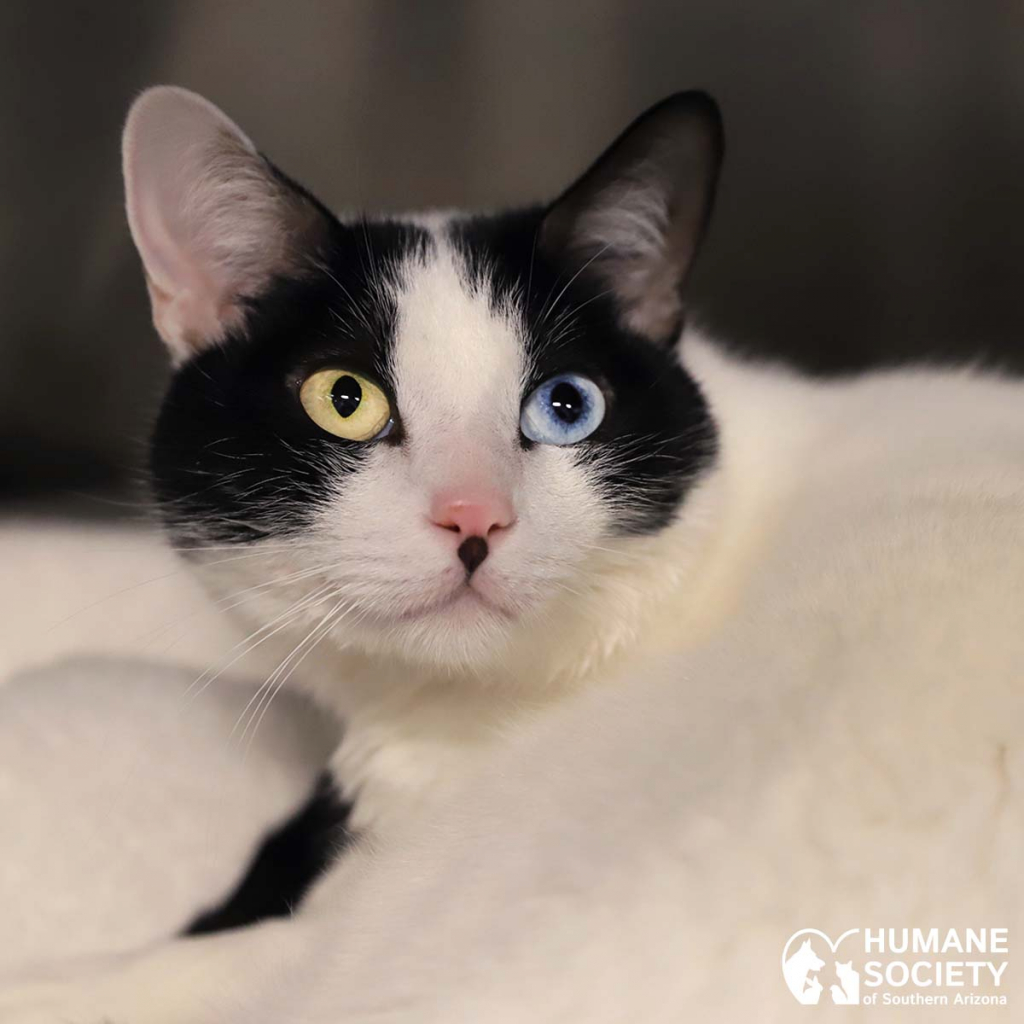 Domino is our Wagger of the Week
Hi friends, my name Domino!
Domino is a cat with Heterochromia, meaning his eyes are two different colors. For him, one is icy blue while the other is a bright yellow-green. He is 3 years old and quite charming. We actually met him while he was getting medical care for a URI (upper respiratory infection). He is feeling much better now, and is ready to find his forever home!
– Black and white
–          3 years old, young and active
–          $80 adoption fee
The legendary Betty White passed away at age 99, and fans are remembering her legacy on January 17th through the Betty White Challenge. This viral challenge asks fans around the world to donate $5 or more to their local animal rescue or shelter. She had a long legacy of animal advocacy, and this challenge is a great way for fans to get involved and support a cause that was so close to her heart.
To participate with HSSA, visit //HSSAZ.org/Betty