Each week, Dakota & Andy welcome an adoptable animal from the Humane Society of Southern Arizona. They'll talk about the animal and what the Humane Society has going on Friday morning. We here at KHIT-107.5 like to call this our
Wagger of the Week.
Meet Daisy
She's a lovely German Shepherd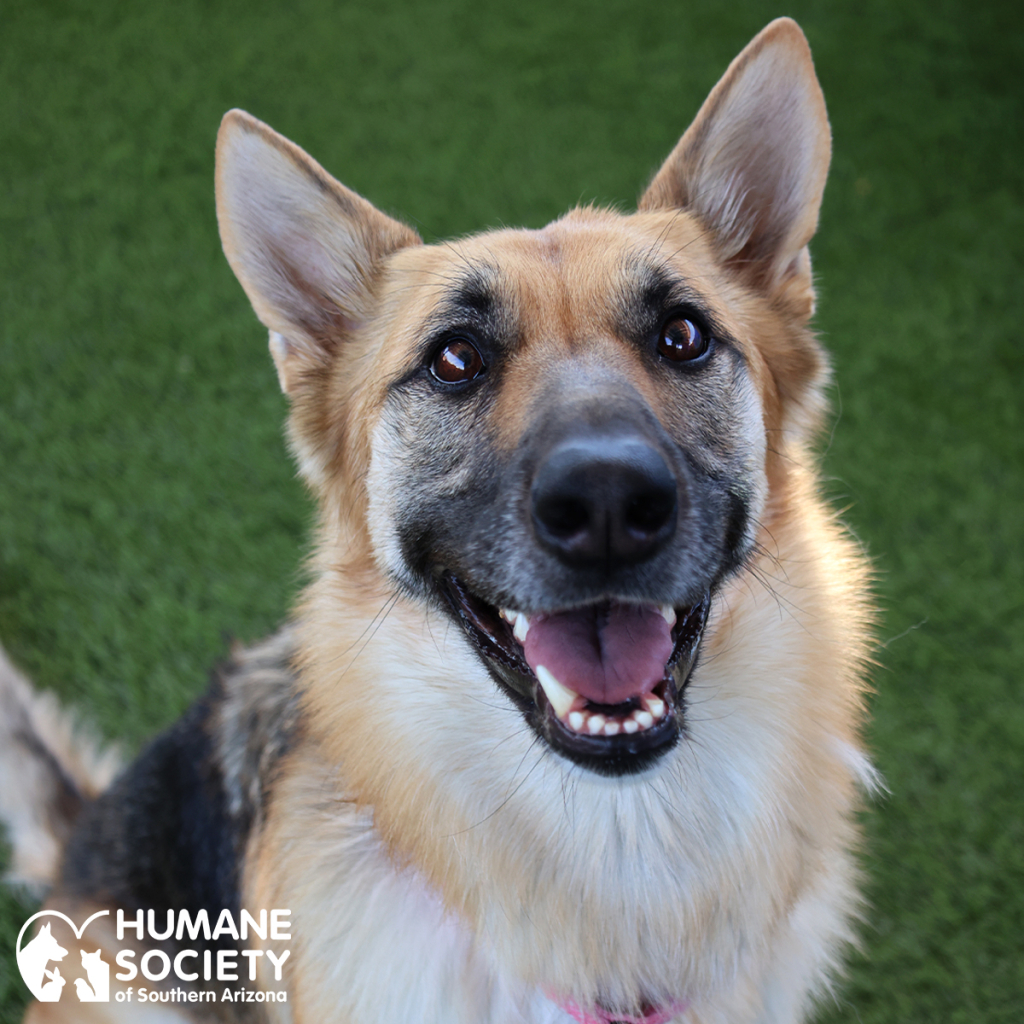 Daisy is 2 years old
 Lived well with dogs in her last home, more reserved in the shelter environment
Bring in your resident doggos for a meet
She's very playful
and she LOVES toys
She'd do well in an active home, but also a home that has downtime for snuggles too!
Your body language matters
We have an awesome team of behaviorists who work at HSSA
They do enrichment and behavioral training with our shelter pups, and they are a wealth of knowledge
To appear neutral to dogs, you can turn your body to the side
Then, let them approach you!
Leaning over them and staring can be intimidating, but by having neutral body language you're much more inviting!