Each week, Dakota & Andy welcome an adoptable animal from the Humane Society of Southern Arizona. They'll talk about the animal and what the Humane Society has going on Friday morning. We here at KHIT-107.5 like to call this our
Wagger of the Week.
Meet Dewy!
His adoption fee is sponsored by Silverado Plumbing!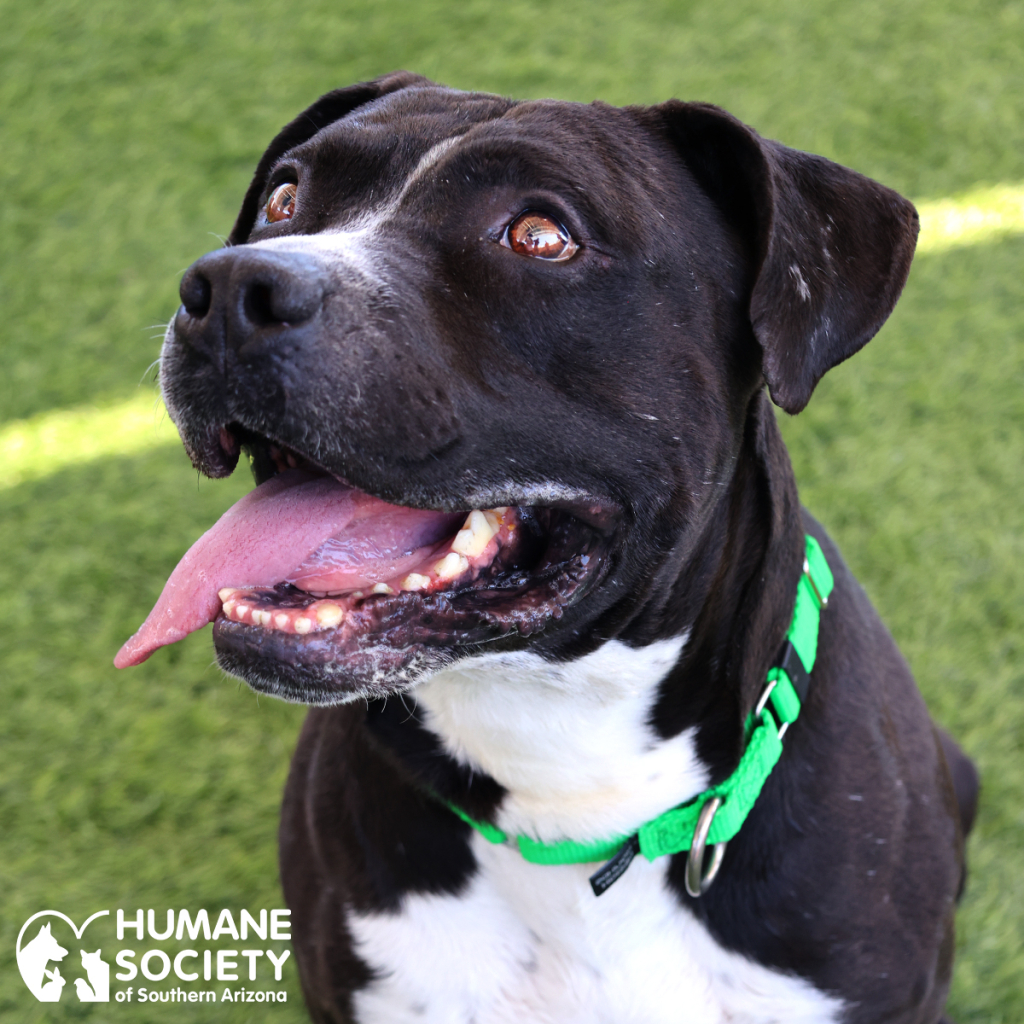 5 years old
Active, adventure buddy in the making
He is also notorious at HSSA for plopping into what we call "frog dog" pose.
He's a big boy (65 lbs) so please bring in your whole family and potential doggy siblings to meet him!
His adoption fee is being sponsored by  Silverado Plumbing!
Let's talk about human food. Some human foods are GREAT for your pet!
Have y'all ever given your pet a bite of what you're snacking on?
 My family loves sharing our fruit and veggies with our pups, water melon and plain cooked sweet potatoes are their favorites!
BUT there are plenty of foods you shouldn't feed your pets!
o Raisins
o   Onions / Garlic
o Chocolate
o Caffeine
…and more can make your pet dangerously sick!
If your pet ingests something they shouldn't, look for changes in behavior.
o Sluggish?
o Throwing up?
o Shaking?
These symptoms can come on quickly!
Take immediate action and go see your vet or nearest emergency vet as soon as possible!
You can also call the ASPCA poison control like – I recommend just saving that into your phone in case of emergency- 888-426-4435