Each week, Dakota welcomes an adoptable animal from the Humane Society of Southern Arizona. She'll talk about the animal and what the Humane Society has going on Friday morning. We here at KHIT-107.5 like to call this our
Wagger of the Week
Meet Hibiscus
Whiskers of the Week!!!!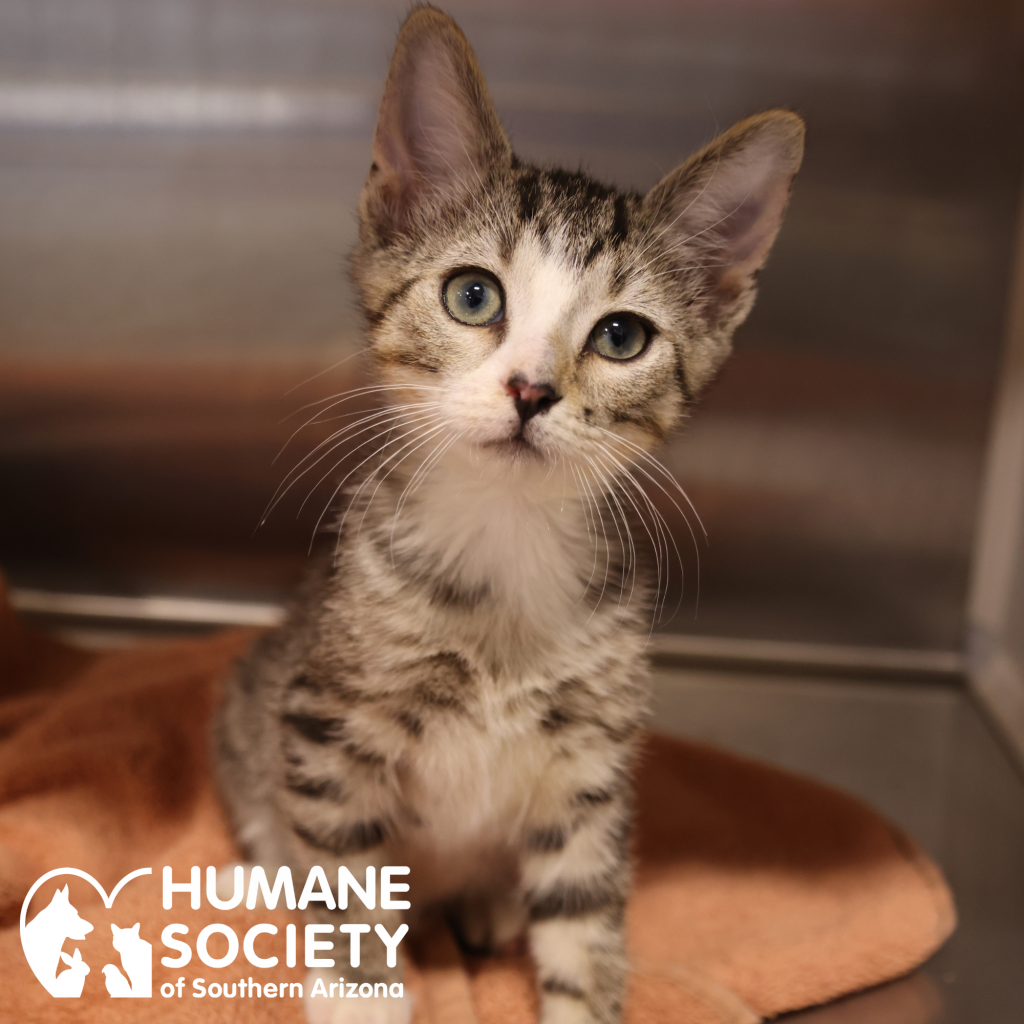 You'll want to meet Hibiscus and his brother Acorn in person at HSSA!
There are so many adorable kittens in the shelter
Dakota knows from adopting Lapis and Pyrite from HSSA
Kittens are incredible family members
They'll keep you on your toes and fill your home with so many laughs
Fosters NEEDED
With so many little ones at the shelter, we are also in dear need of Fosters!
We can't talk about kitten season without giving a shout out to our Foster Care Volunteers!
Fosters provide a temporary home for pets as they get old enough to find their forever homes
We will help you every step of the way
o   You'll go through an orientation
o Get all the resources you need
o And have the complete support of our foster care and medical teams
HSSAZ.org/foster
Read more about all the available pets here