Each week Tim Tyler welcomes a dog from the Humane Society of Southern Arizona talk about the dog and what the Humane Society has going on. We here at KHIT-107.5 like to call this our Wagger of the Week.
SHELBY is our Wagger of the Week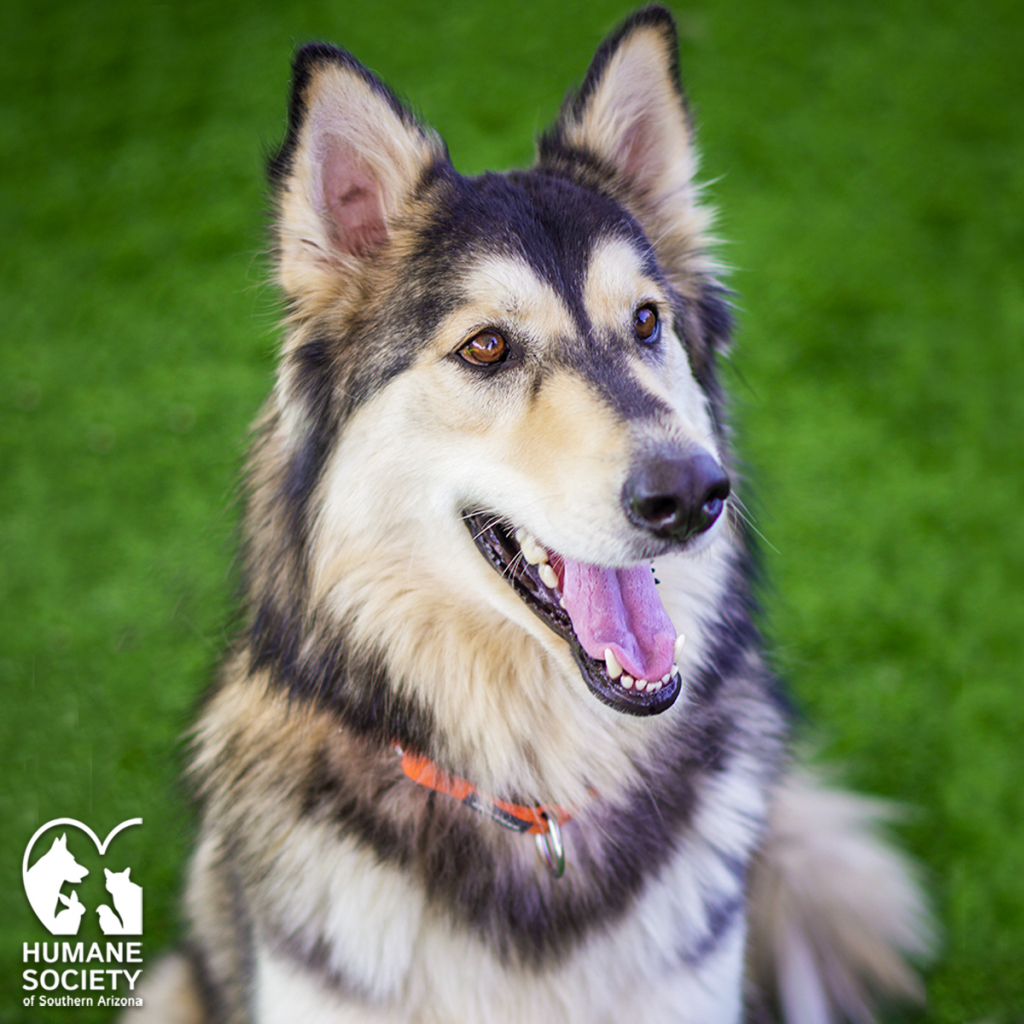 "Hi I'm Shebly, nice to meet you.
I'm a two year old Siberian Husky mix and I looove the camera! As you can see I'm quite a photogenic girl. I was originally brought in to HSSA as a stray. I must say that though I enjoyed sight-seeing around Tucson, I'd much rather be out and about with a forever friend. Let's stay active together by going out for walks during chilly evenings or waking up extra early to catch the sunrises. Just be sure to catch my good side while you're capturing our awesome adventures!

Come meet me at 635 W Roger Rd, and call an adoptions counselor at 520-327-6088 ext 173 to learn more about me!"
2 years old
72 lbs
$80 adoption fee
Come meet me at HSSA's Main Campus at 635 W. Roger Rd. or call an adoption counselor today to learn more about me! Call 520-327-6088, ext. 173
---
Wish for a Full Dish pet food donation drive!
The Humane Society of Southern Arizona serves our community with monthly pet food distribution events for low income families. This effort keeps pets in loving homes, and we need your help to continue this life-saving work. This holiday season, join us to ensure the bellies of pets across the Tucson area stay full by donating to our Wish for a Full Dish pet food donation drive!
We are hoping to replenish our pantry of pet food to ensure families who benefit from this program won't go home emptyhanded.
THREE WAYS TO HELP:
Donate unopened pet food to any HSSA location (Main Campus, PAWSH at Park Place or HSSA Thrift Store)
Participate online by donating through Amazon (food will be delivered directly to HSSA!)
Make a monetary donation to allow HSSA to purchase food wholesale

Visit //hssaz.org/wish to make your first contribution today!