Each week, Dakota & Andy welcome an adoptable animal from the Humane Society of Southern Arizona. They'll talk about the animal and what the Humane Society has going on Friday morning. We here at KHIT-107.5 like to call this our
Wagger of the Week
Meet Polly Wog
She's a 7 year old American Bulldog mix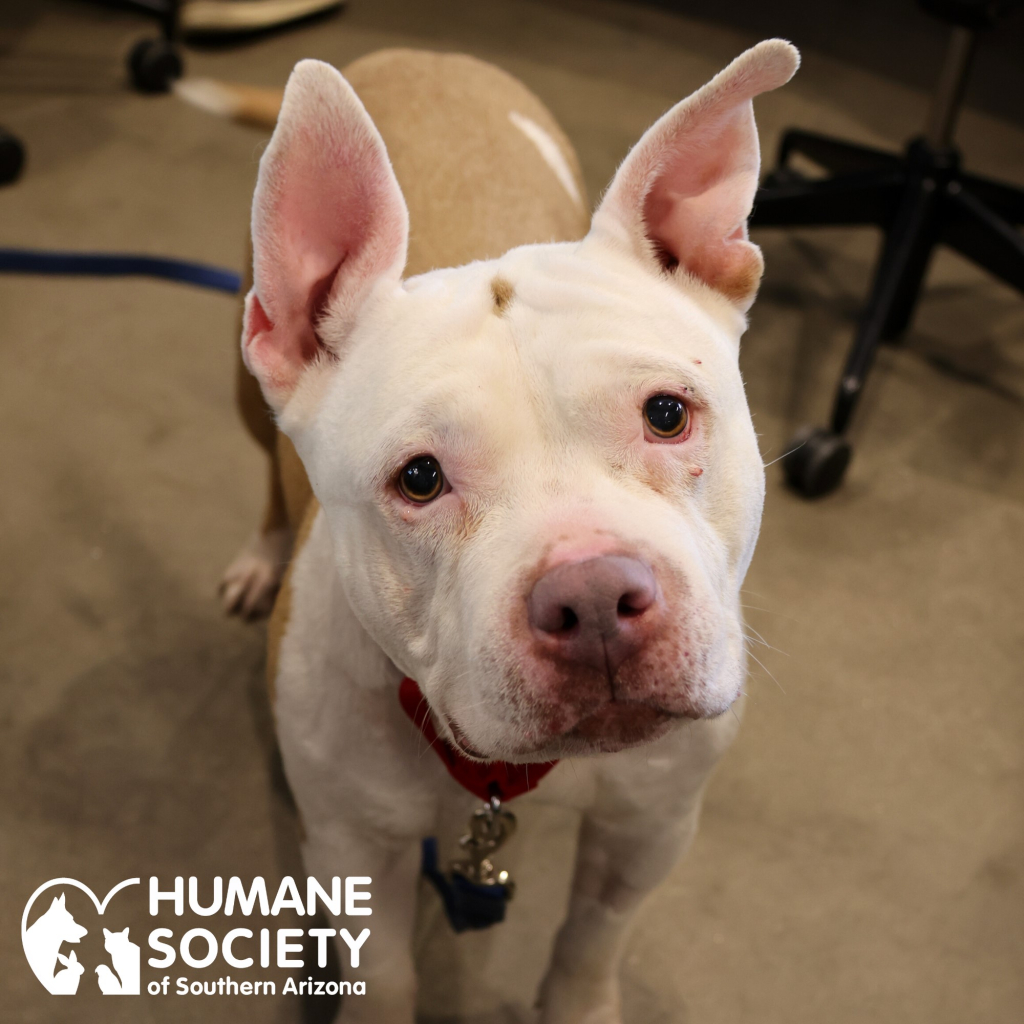 Since she is 7 years old. Polly Wog has a very chill personality.
She loves people, and when she is in a big group she makes sure to make the rounds and say hello to everyone.
Since she is 7, she is technically a senior girl with a discounted adoption fee.
Polly Wog would be totally happy to join her forever family on the couch or run and play in the backyard.
Plus, she makes the cutest piggy noises!
If you'd like to come meet Polly Wog, you can do so at 635 W Roger Rd.
March Muttness
March Muttness is a national competition hosted by HSSA. It's a virtual, bracket style competition that involves animal rescues and shelters from Hawaii to New York.
Friday morning at 11AM, we are wrapping up the Excellent 8 round of March Muttness.
HSSA is taking on the Hermitage and the competition is tight!
So if you love buzzer beaters and care about animals, you can get involved at MarchMuttness.org!
Read more about Polly Wog here