Wagger of the Week
Meet Morticia
But you can call her Tish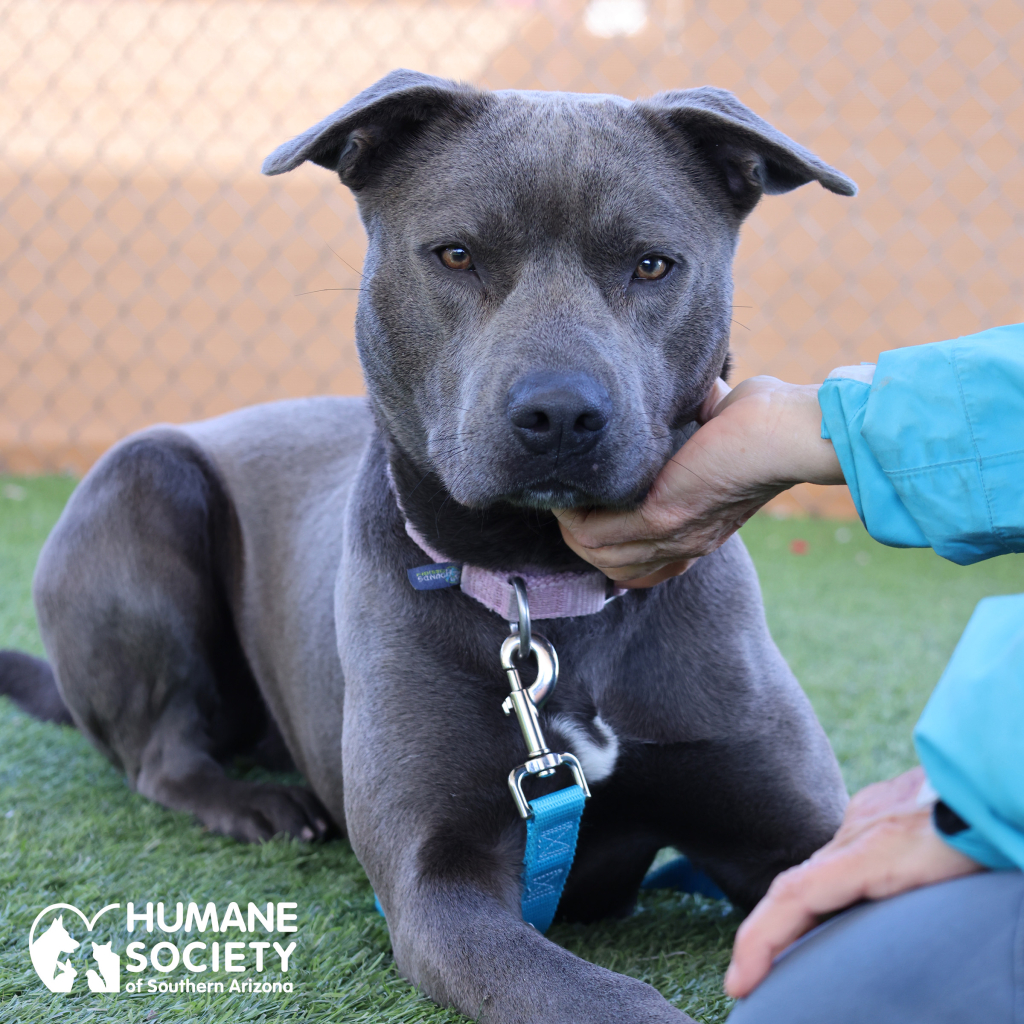 Beautiful blue Labrador retriever mix
I would describe her as poised and intellectual
Very smart girl, knows a handful of tricks and always has this soulful look behind her eyes
Nearly 2 years old
She can be shy upon first meeting, but like any shelter dog the real reward comes when you truly get to know them
She is going to be a fantastic forever companion!
It's also that time of year we should start chatting about microchips!
Most lost pet reports come in around the 4th of July
Firework displays can scare your pet
They don't know where those loud noises are coming from – and that can be scary and confusing!
When your pet gets out, a microchip is your best friend
It's a small chip about the size of a grain of rice that can be scanned by a microchip scanner by a vet or animal shelter
It contains your contact information, and can increase your odds of reuniting with your lost pet by up to 50%!
Make an appointment to get your pet microchipped now, before the 4th of July, at HSSAZ.org/clinic
Read more about Morticia here