Each week Tim Tyler welcomes an animal from the Humane Society of Southern Arizona talk about the dog and what the Humane Society has going on. We here at KHIT-107.5 like to call this our
Wagger of the Week.
Rocco is our Wagger of the Week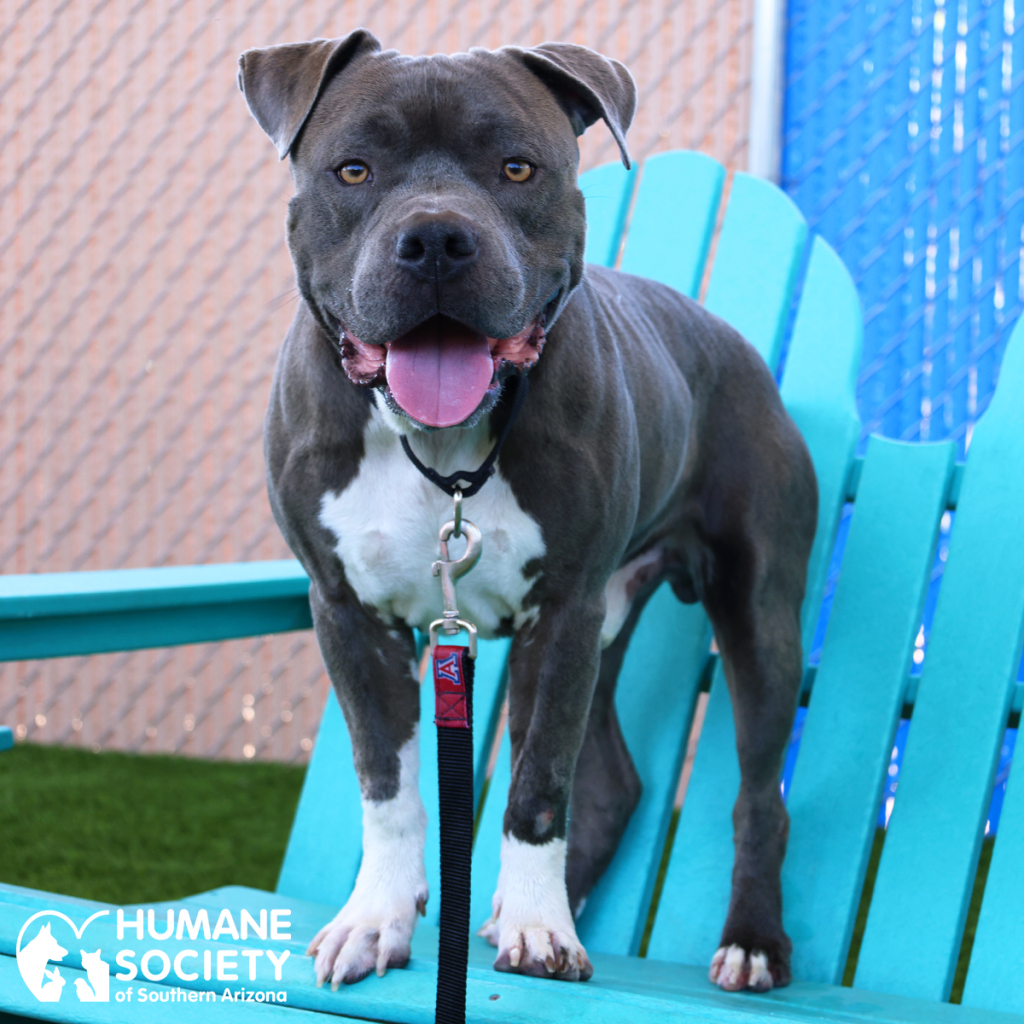 Rocco is a 3 year old American Staffordshire Terrier
– 64 lbs
– His previous owners were making moving into a senior home and Rocco couldn't come along
–          He plays well with most other dogs – he has referee energy. In the groups, he seems focused on making sure all the pups are comfortable.
---
Paws and Pages
– Children come into the shelter to read to our shelter pets
– They'll sometimes read to our adoptable pets, sometimes to our pets in our medical area!
– This is a win win, it helps kids build up their confidence while reading out loud to nonjudgmental ears – and it helps the shelter pets approach the front of their kennels, which helps them get adopted!
–          We host this event several times a year, but our next one is May 21st!
– Learn more and sign up at HSSAZ.org/kids